Instagram Roundup: Rainy Roadtrip Reunion in Ireland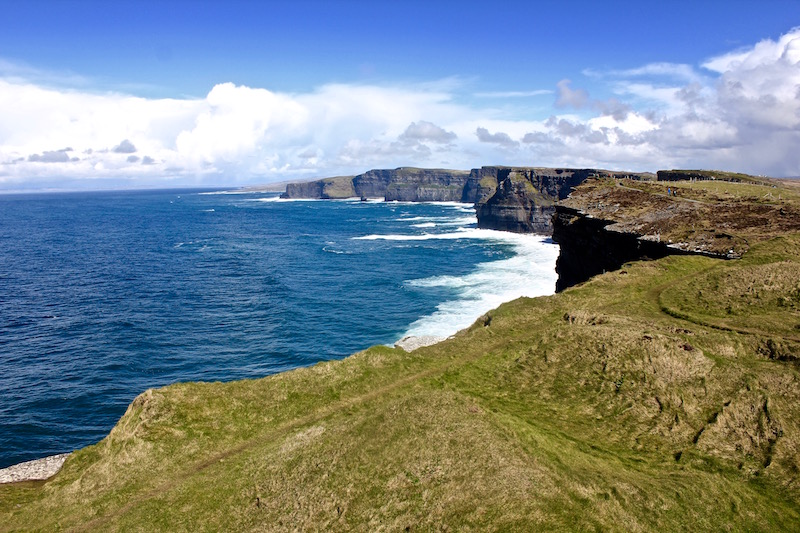 When you live in New England, you get used to not wanting to leave the house for a good portion of the year due to the cold, snow and ice. However, with temperatures soaring over 90 degrees in Boston most days this summer, I've spent a lot of time hiding out in the air conditioning, feeling nostalgic for my rainy April roadtrip around Ireland. 
My friend Guillermo – we worked together in India last year on the Rickshaw Challenge and India's Cup – was my chauffeur for the weekend. I did my best to navigate us through the "roundabouts," and he did his best to drive on the "other" side of the road in sometimes torrential downpours. We managed to make it unscathed from Dublin, where we spent the afternoon touring Trinity College and its famous library together, to the Cliffs of Moher on the west coast, then back east to Cork, and finally up to Wicklow, with a stop in the small town of Portlaoise on the way. Cork was not a planned (or practical) stop – we arrived five minutes too late to see the Blarney Stone (!) – but I blame Guillermo for that.
The highlight of the trip by far was spending the last two nights on our friend Siobhan's family farm in County Wicklow (You can see why in the Instagram photo below). Siobhan, who was a Rickshaw Challenge contestant, is a superstar polo player, and we got to watch her and her fellow Irish beat the U.S. in a friendly match at her club, Wicklow Polo. Then the next day she led us on a soggy stroll through Wicklow Mountains National Park, where we saw Glendalough Monastic Site and the Upper Lake. Of course, as luck would have it, the sun came out when we returned to Dublin the next day – unfortunately, not long enough to dry my boots before the flight home.
---
---