Exploring Boston's North End with WITS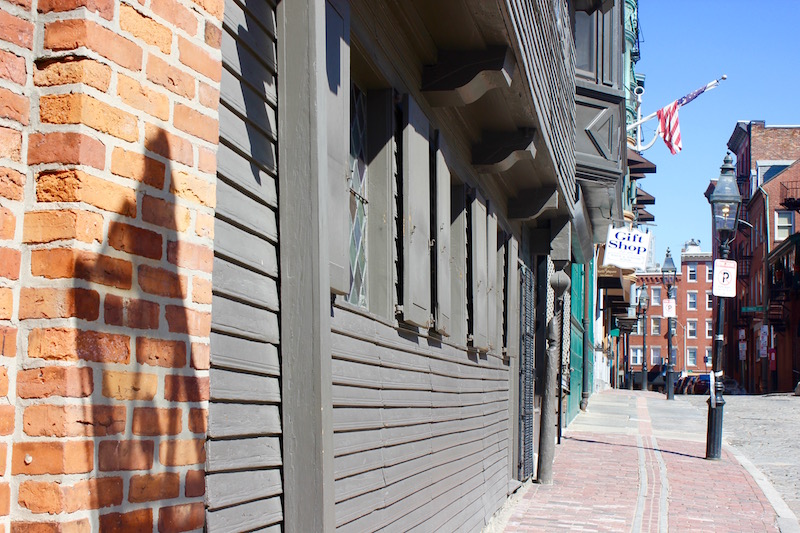 As an adult, I've lived in some pretty cool cities – Boulder, Colorado; Washington, DC; and now, Boston – vacation destinations for many. As such, my friends and family have always assumed that I've spent all of my free time skiing in Colorado, exploring museums in DC and wandering the Freedom Trail here in Boston. Not quite. I like to say that no matter where you live, you still need to do your laundry and get your oil changed.
That's why it's so refreshing when you have an excuse to explore your hometown like a tourist. It shakes up your regular routine and makes you remember why you call a place "home." It can even stave off wanderlust until you are able to take a "real" trip.
Having spent most of the fall and winter overseas, I jumped at the opportunity to lead a local tour for fellow attendees of the Women in Travel Summit, which kicks off here in Boston tomorrow at the Revere Hotel. So yesterday morning, I showed three lovely traveling/writing/blogging ladies my favorite spots in the North End, Boston's "Little Italy."
We met at the top of Hanover St., the neighborhood's main thoroughfare, and then followed the Freedom Trail to main historic sites, stopping for some good eats along the way:
How to get to the North End:
By car: Driving in the North End is difficult since the roads are narrow and congested, and there are a lot of one ways. Also, parking is usually hard to find, although there are several lots along the perimeter of the neighborhood.
By taxi: I usually take an Uber when going to the North End. I always get out at the top of Hanover St. and walk, so I don't pay to sit in traffic.
By T (subway): There isn't a T stop in the North End. The closest is the Haymarket Square Station stop (green and orange lines). You'll have to walk for about 10 minutes to cross the Greenway and two major roads.
Are there any other North End spots that you recommend?
---
---